If you've got freight that needs transportation quickly and safely to its destination, contact Maga Trucking & Repair, Inc. We provide over-the-road freight transportation in Winnemucca, Humboldt County, Imlay, and Golconda, NV for all legal transport 80,000 lbs and under, regardless of dimensions.
Our experience as OTR truckers ensures your cargo is being handled with care and transported responsibly.
Regional Trucking
We operate throughout the greater Western region of the contiguous United States, offering over-the-road transportation from Nevada to destinations across 11 states. Our familiarity with the Western region not only affords us experience on the roads, it also helps us get your cargo to where it's going faster. As a result, we price our OTR trucking rates affordably and deliver superior value to our customers—whether you've got a full load ready to go or need LTL services.
If you've got freight going to destinations in any of the following states, contract us for haulage services:
Arizona
California
Colorado
Idaho
Montana
Nevada
New Mexico
Oregon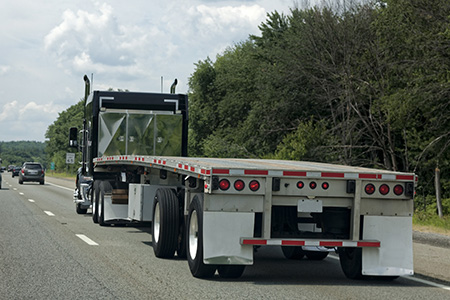 Our Trailers
Our trucking abilities are extensive thanks to our fleet of trailers and experience in working with them all.
From flatbed trucking to low boys, step-deck trailers to vans, we'll ensure your freight is being transported via a trailer best suited to handle it. We secure everything and ensure proper safety checks, giving you total confidence in our ability to get your items to where they need to go.
Flatbed
Step-deck
Vans
Low boys
Let us Handle the Load
For regional trucking provided by experienced, capable professionals, contact Maga Trucking & Repair, Inc. today. We'll work out the logistics of an OTR run with you, to ensure your freight is being handled carefully and with efficiency.
Contact us today by calling 775-623-2768 to inquire about a run, crane services, or semi-truck and trailer repair and to get more information about our fleet, drivers or service areas.