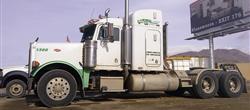 Semi trucks put on plenty of miles and need routine service and repairs throughout the year. If your rig is due for scheduled services or you suspect that it needs repairs to prevent future issues, bring it in today. Our full-service repair shop has all of the parts and expertise needed to ensure your semi truck is road-ready.
Comprehensive Repair Services
We're proud to offer a wide variety of truck and trailer repairs. If your truck's brakes are showing signs of failure, bring it in! What about minor engine repairs? We can take a look at those as well. Our primary work consists of the following: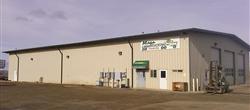 Brake repair
Clutch adjustments
Tire repair and replacement
Brake adjustments
Minor engine repairs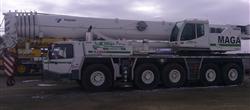 At Maga Trucking & Repair, Inc. we carry real parts for all major truck brands, to ensure we can deliver restorative solutions to your rig without having to wait around for specialty parts to be shipped. Some of the top name brands we stock include:
Baldwin
Caterpillar
Cummins
Delco Remy
Haldex
National
Philips
Spicer/Eaton
If you need new brake shoes, valves or belts (or more), we got what you're looking for. Stop by today and ask one of our knowledgeable professionals about any parts you're looking for.
Hydraulic Hoses Made in-House
Recently, we started making hydraulic hoses-in house. We can make hoses that are compatible with most equipment and service most hydraulic needs up to 2.5 inches. Our team also works with hoses in construction, agricultural and industrial equipment.
Customer Satisfaction Guaranteed
At Maga Trucking & Repair, Inc. our top priority is to exceed your expectations. We will not stop working until you are satisfied with the results. To get your truck repairs started today, just stop by or give us a call at 775-623-2768.