Are you looking for a heavy hauling trucking service in Nevada? At Maga Trucking and Repair, Inc. our fleet has more than 20 trucks to help with all of your trucking needs. We're adept at working with a wide range of diverse industries and can assist you with virtually any haulage demands you may have.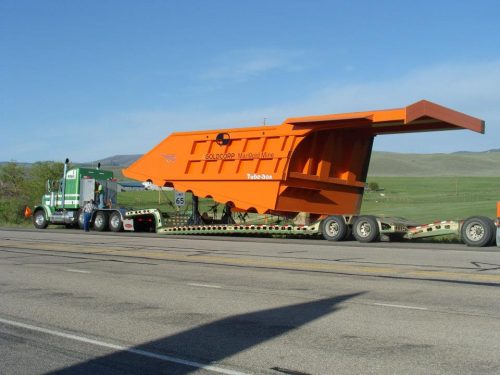 Our range of capabilities and specialties centers on oversized equipment moving. We also specialize in freight, flatbed and step-deck hauling, with trailers that can haul up to 200,000 pounds. We've worked with equipment of all types and have the capability to transport your cargo to jobsites throughout the region.
What We Truck & Haul
We transport oversized equipment quickly and safely, ensuring it gets to where it needs to get to on time and without issue. Our trucking and haulage capabilities accommodate a wide variety of equipment for many industries. Some of the many customers we have experience in assisting include:
Construction equipment
Agricultural equipment
Industrial equipment
The mining industry is one of our largest customers, and we often help transport mining equipment to and from sites.
Customer Satisfaction Guaranteed
Our staff's top priority is to make sure your trucking needs are more than just met—we want to exceed them. If you're not satisfied with our services, we won't stop until we surpass your expectations. We're even available for trucking-related emergencies. Give us a call and we'll be there as soon as possible. Our staff is always available to meet your trucking needs.
For the past 45 years, Maga Trucking & Repair, Inc. has provided trucking services to a wide range of cities near Nevada. From Reno to Las Vegas and anywhere in between, we'll travel hundreds of miles to haul your equipment. Whenever you need help with trucking in Nevada, just call us at 775-623-2768.